<< Top .354.355.356.357.358.359.360.361.362.363.364.365.366.367.368.369.370.371.372.373.374.375.376.377.
378.379.380.381.382.383.384.385.386.387.388.389.390.391.392.393.394.395.396.397.398.399.400.401.402 >>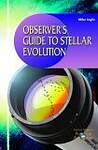 Observer's Guide to Stellar Evolution: The Birth, Life And Death Of Stars
de Mike Inglis(Ed. Springer London Ltd) Isbn : 1852334657
52.74 €
A step by step introduction to the theory of stellar evolution. Includes many examples of stars at different stages in their evolution, so that readers can observe for themselves. For every amateur astronomer. Softcover.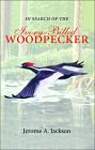 In Search of the Ivory-Billed Woodpecker
de Jerome A. Jackson(Ed. Smithsonian Books) Isbn : 1588341321
23.7 €
A spellbinding history of the one bird every serious birder hopes to find, even as the world doubts its existence. In Search of the Ivory-Billed Woodpecker is both a complete natural history of one of the most exciting and rare-perhaps even extinct-birds in the world, and a fascinating personal quest by the world's leading expert on the species. Jerome A. Jackson provides detailed insights into the bird's lifestyle, habitat, and cultural significance, examining its iconic status from the late 1800s to the present in advertising, conservation, and lore. As he relates searches for the bird by John James Audubon, Alexander Wilson, and others, Jackson offers anecdotal tales illuminating the methods of early naturalists, including how Wilson's captive ivory-bill destroys his hotel room in a des...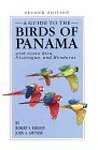 A Guide to the Birds of Panama â€' With Costa Rica, Nicaragua, and Honduras
de Robert S. Ridgely, John A. Gwynne(Ed. Princeton University Press) Isbn : 0691025126
44.83 €
A sophisticated treatment of one of the world's richest avifaunas.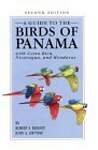 A Guide to the Birds of Panama With Costa Rica, Nicaragua, and Honduras
de Robert S. Ridgely, John A. Gwynne(Ed. Princeton University Press) Isbn : 0691085293
63.19 €
A sophisticated treatment of one of the world's richest avifaunas.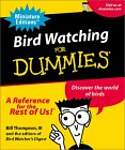 Bird Watching For Dummies
de Bill Thompson III(Ed. Running Press) Isbn : 0762414774
4.7 €
A simple, accessible guide to the art of avian appreciation. A hobby to enrich anyone's life, bird watching through visuals and song is explained simply and with great enthusiasm. Here's that rare small-format title on this popular subject that really speaks to adults as well as younger birdwatchers.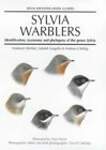 Sylvia Warblers: Identification, Taxonomy and Phylogeny of the Genus Sylvia
de Hadoram Shirihai, Gabriel Gargallo, Andreas Helbig, Alan Harris, David(Ed. Helm) Isbn : 0713639849
88.6 €
A significant extension of the handbook genre. . . . I can express little but awe at the scholarship of the authors and of the remarkably comprehensive nature of this volume, which now sets a very high bar indeed.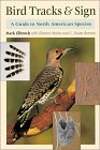 Bird Tracks Sign: A Guide to North American Species
de Lawrence Mark Elbroch, Eleanor Marks(Ed. Stackpole Books) Isbn : 0811726967
35.1 €
A sighting in the field is just one way birders can identify bird species. Observant nature-lovers can discover what birds are where by examining tracks, trails, and a variety of bird sign: discarded feathers, feeding leftovers and caches, pellets, nests, droppings, and skulls and bones. This fully illustrated guide-the first of its kind for North American birds-presents thorough and straightforward instruction for identifying bird families or individual species by careful examination of the unique sign they leave behind. It also offers keys to the birds' behavior in the wild. Includes songbirds, waterfowl, owls, shorebirds, warblers, woodpeckers, nightjars, and birds of prey. For trackers, birders, and nature-lovers.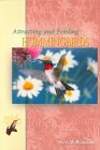 Attracting and Feeding Hummingbirds
de Sheri L. Williamson(Ed. TFH Publications) Isbn : 0793835801
7.56 €
A short but detailed guide to understanding the fascinating and complex lives of hummingbirds and transforming virtually any yard or garden into a hummingbird haven. Chapters cover the basic biology and behavior of these living jewels as well as how to create healthy hummingbird habitat in the home landscape, select regionally-appropriate plants for the nectar garden, select and maintain feeders, and identify 23 species of hummingbirds found in the United States and Canada. A list of books, videos, magazines, organizations, and web sites gives readers a starting point for further study.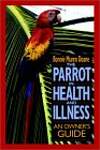 The Parrot in Health and Illness: An Owner's Guide
de Bonnie Munro Doane(Ed. Howell Books) Isbn : 0876058268
21.26 €
A routine surgical procedure performed by avian veterinarians is laparoscopy in order to determine the sex of an individual bird. Here, the veterinarian is inserting the laparoscope trocar into a Blue-fronted Amazon. mdash ; M. Vogel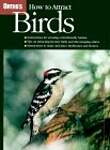 How to Attract Birds
de Michael McKinley(Ed. Ortho Books) Isbn : 0897214528
11.36 €
A revision of Ortho's best-selling bird book, this edition focuses on how to attract, and how to avoid, specific birds, particularly with seeds and feeders -- for example, suet feeders that starlings can't use. The book features new hints for avoiding problems such as squirrels, window strikes, trouble with neighbors, and cats killing birds.Like the earlier edition, this guide for bird lovers shows how to attract dozens of beautiful visitors by creating in your yard the habitat they prefer. Using its specific instructions for attracting over 50 favorite garden birds, you can enjoy exactly the ones you love, without also drawing pest birds. There are instructions for making feeders, birdhouses, and birdbaths for different types of birds -- everything you need to know to make your garden app...